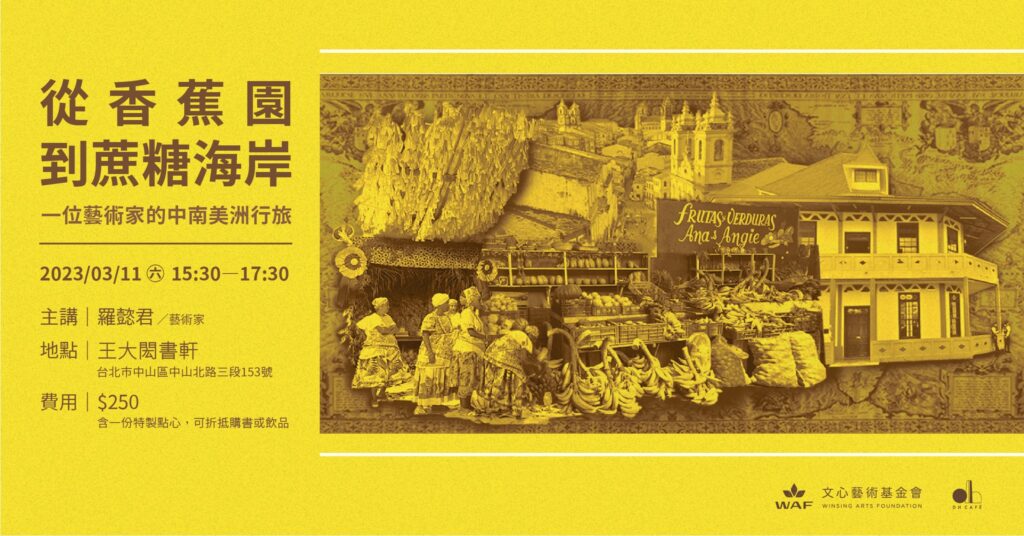 From Banana Plantation to The Sugarcane Coast: An Artist's journey in Central and South America
Lo Yi-Chun completed a five-month research trip to South and Central America to better understand the history and development of cash crops in the region. She began in Brazil, the largest sugar producer in the world and visited sites of the old (now long defunct) sugar mills and the surrounding ports and plantations from the 16th century along the Northeast coast of Brazil. She also visited the famous runaway slave settlement of "Quilombo dos Palmares" in Alagoas. Her time in Salvador, Brazil was particularly enriched by Capoeira and music lessons and visits to several Candomblé ceremonies. Through visits to various museums and cultural sites, she gained an in-depth understanding of the transatlantic slave trade and its consequences that manifest themselves to the present day.
Lo Yi-Chun continued her research into the chief sources of her natural materials (sugarcane and banana) beginning with a visit to the Caribbean coast of Colombia. From Santa Marta to Barranquilla and Cartagena to Gabriel Garcia Marquez's hometown of Aracataca, Lo Yi-Chun learned first-hand aspects of pre-Colombian history, the early history of Spanish colonization of South America, the "Banana Massacre" of 1928, as well as the wide-ranging influence of Simón Bolívar, the liberator.
In Costa Rica, she visited banana plantations and the railway network established by the United Fruit Company in early 20th century. She observed the various characteristic structures surrounding a banana farm such as the watchtower, commissary, hospital, and living quarters. Her long trip ended in Jamaica where she spent some time in Kingston and Montego Bay to familiarize herself with the local ballads and reggae music and continue her investigations into the emancipation movement in the 19th century.